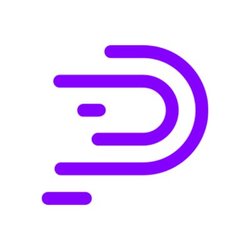 2.22%
$0.00853052
24h Low/High
$0.0083449/$0.00953587
PolySwarm (NCT) price has increased today.
The price of PolySwarm (NCT) is $0.009322774392 today with a 24-hour trading volume of $3,575,641.76. This represents a 13.40% price increase in the last 24 hours and a 14.80% price increase in the past 7 days. With a circulating supply of 1.7 Billion NCT, PolySwarm is valued at a market cap of $15,944,085.
Decentralized threat detection PolySwarm is a more effective way to detect, analyze and respond to the latest threats, the ones more likely to go undetected by existing solutions.
We are a launchpad for new technologies and innovative threat detection methods, where commercial solutions and specialized engines compete to detect malware, and get compensated based on performance.PolySwarm is currently powered by a network of 55 threat detection software, a combination of commercial engines (i.e. Crowdstrike, SentinelOne, Kaspersky..) and smaller, specialized ones (Android Judge, Coincinitty, Iris-H…) with a narrower expertise. The former provide a wider range of coverage while the latter excels at detecting and reacting to threats earlier within their field.  The combination of both expands coverage against emerging threats. We differentiate ourselves from other multi scanners like VirusTotal (owned by Google) by: 
Focusing on new and emergent malware
Usage of niche, research-driven engines as suppliers
Contextual threat scoring to enable automation and save analyst time 
Performance-based economic incentives to improve accuracy
Blockchain technology and smart contracts enable PolySwarm's crowdsourced, and decentralized economic model, where engines are compensated for accurately determining if a file is malicious or not with NCT tokens, through bounties and a staking model where they 'pay' to provide opinions. Currently, on testnet, there are over 5 Million transactions taking place daily.
NCT is an Ethereum token that powers PolySwarm, a community and network for detecting malware. NCT rewards are distributed to users who provide relevant cybersecurity data while NCT is used to access insights provided by the network. Learn about PolySwarm and see the PolySwarm marketplace in action here.
Where can you buy PolySwarm?
NCT tokens can be traded on centralized crypto exchanges. The most popular exchange to buy and trade PolySwarm is Bithumb, where the most active trading pair NCT/KRW has a trading volume of $2,610,243.76 in the last 24 hours. Other popular options include Coinbase Exchange and Gate.io.
What is the daily trading volume of PolySwarm (NCT)?
The trading volume of PolySwarm (NCT) is $3,575,641.76 in the last 24 hours, representing a 1,580.00% increase from one day ago and signalling a recent rise in market activity.
What is the all-time high for PolySwarm (NCT)?
The highest price paid for PolySwarm (NCT) is $0.171845, which was recorded on Jan 14, 2022 (over 1 year). Comparatively, the current price is -94.60% lower than the all-time high price.
What is the all-time low for PolySwarm (NCT)?
The lowest price paid for PolySwarm (NCT) is $0.000595933622, which was recorded on Apr 26, 2020 (about 3 years). Comparatively, the current price is 1,447.80% higher than the all-time low price.
What is the market cap of PolySwarm (NCT)?
Market capitalization of PolySwarm (NCT) is $15,944,085 and is ranked #768 on CoinGecko today. Market cap is measured by multiplying token price with the circulating supply of NCT tokens (1.7 Billion tokens are tradable on the market today).
What is the fully diluted valuation of PolySwarm (NCT)?
The fully diluted valuation (FDV) of PolySwarm (NCT) is $17,416,243. This is a statistical representation of the maximum market cap, assuming the maximum number of 1.9 Billion NCT tokens are in circulation today. Depending on how the emission schedule of NCT tokens are designed, it might take multiple years before FDV is realized.
How does the price performance of PolySwarm compare against its peers?
With a price increase of 14.80% in the last 7 days, PolySwarm (NCT) is outperforming the global cryptocurrency market which is down -1.00%, while outperforming when compared to similar Ethereum Ecosystem cryptocurrencies which are up 12.70%.
What is the market sentiment of PolySwarm today?
There are no votes on PolySwarm (NCT) today. Be the first to vote and share this with your community.
How to add PolySwarm (NCT) to MetaMask?
Adding PolySwarm (NCT) to MetaMask allows you to view your token holdings, trade on decentralized exchanges, and more. To add them, you'll need to import NCT as a token. You can copy NCT's contract address (0x9e46a38f5daabe8683e10793b06749eef7d733d1) and import it manually, or if you've installed MetaMask's chrome extension, add NCT to MetaMask with one click on CoinGecko.

Add NCT to MetaMask.
People Also Watch Coins