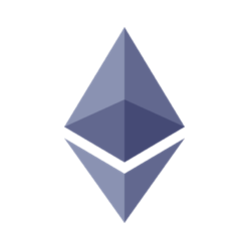 1.02%
$1669.47
24h Low/High
$1648.35/$1684.32
What is Ethereum
Ethereum is a Proof-of-Stake blockchain that powers decentralized applications (dApps) through smart contracts, without being controlled by a centralized entity. As the first blockchain to feature smart contracts, it has the largest ecosystem of decentralized applications, ranging from decentralized exchanges to crypto lending and borrowing platforms and more.
Ethereum is also home to numerous Layer 2 solutions that offer users a cheaper and faster way to process transactions on the blockchain. Some of these solutions include Arbitrum, which rolls up multiple transactions into a single transaction on Ethereum, and Polygon's Proof-of-Stake chain, which is a sidechain that runs parallel to the Ethereum blockchain.
What Makes Ethereum Unique?
Ethereum allows for the creation of ERC-20 tokens, which can be used as native tokens for the applications that live on the Ethereum blockchain. These tokens can be used for governance on their respective applications, for utility purposes such as paying trading fees, or as stores of value, as in the case of stablecoins like USDT and USDC. However, gas fees for transactions are still paid in ETH, as transactions are still recorded on the Ethereum blockchain.
History of Ethereum
The Ethereum project was initially conceived when Vitalik Buterin published the whitepaper in 2013. The yellowpaper, which consists of more technical details on how Ethereum would work, was later published by Gavin Wood in 2014. A fundraising sale was conducted in September 2014 and the network went live in July 2015. On 15 September 2022, Ethereum transitioned from Proof-of-Work to Proof-of-Stake consensus with the Merge.
What's Next for Ethereum
Now that the Merge is over, the final stage of Ethereum 2.0 is sharding, where the database on the Ethereum blockchain is split into 64 shard chains. With sharding, each validator only needs to verify the respective shards they're responsible for, instead of verifying the entire network. This will also lower the barrier to entry for anyone who wishes to run a node. Besides encouraging further decentralization, this will improve scalability and ideally reduce the gas fees on the Ethereum network.
What can Ether (ETH) be Used For?
Ether (ETH) is the native coin that powers the Ethereum network and is used to pay for transactions. ETH functions as a utility token and is used to pay for gas fees for transactions on the Ethereum blockchain, denominated in gwei. Stakers on the Ethereum network earn ETH as their reward for securing the network. ETH is also a cryptocurrency, similar to bitcoin, and can be traded on multiple centralized and decentralized exchanges, or even deposited as collateral to take out loans.
FAQ
Where can you buy Ethereum?
ETH tokens can be traded on centralized crypto exchanges. The most popular exchange to buy and trade Ethereum is Bitfinex. Other popular options include Binance and Kraken.
What is the all-time high for Ethereum (ETH)?
The highest price paid for Ethereum (ETH) is $4,878.26, which was recorded on Nov 10, 2021 (over 1 year). Comparatively, the current price is -61.20% lower than the all-time high price.
What is the all-time low for Ethereum (ETH)?
The lowest price paid for Ethereum (ETH) is $0.432979, which was recorded on Oct 20, 2015 (almost 8 years). Comparatively, the current price is 437,160.40% higher than the all-time low price.
What is the market cap of Ethereum (ETH)?
Market capitalization of Ethereum (ETH) is $227,525,985,694 and is ranked #2 on Bitsday today. Market cap is measured by multiplying token price with the circulating supply of ETH tokens (120 Million tokens are tradable on the market today).
What is the fully diluted valuation of Ethereum (ETH)?
The fully diluted valuation (FDV) of Ethereum (ETH) is $227,525,985,694. This is a statistical representation of the maximum market cap, assuming total number of 120 Million ETH tokens are in circulation today.
What is the market sentiment of Ethereum today?
The community is bullish as more than 71% of users are feeling good about Ethereum (ETH) today.
Official Links
www.ethereum.org
People Also Watch Coins