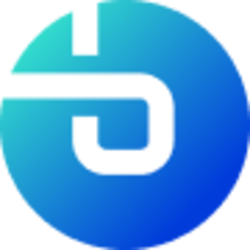 1.29%
$0.02051318
24h Low/High
$0.02018269/$0.02052366
bZx Protocol (BZRX) price has increased today.
The price of bZx Protocol (BZRX) is $0.029669661635 today with a 24-hour trading volume of $296.87. This represents a 0.10% price increase in the last 24 hours and a -21.50% price decline in the past 7 days. With a circulating supply of 650 Million BZRX, bZx Protocol is valued at a market cap of $19,160,840.
bZx is a protocol for margin trading, borrowing, lending and staking enabling the building of Decentralized Applications for lenders, borrowers, and traders to interact with the most flexible decentralized finance protocol on multiple blockchains. bZx is a fully decentralized, community-run project, governed by the community vote for all major changes to the protocol.

bZx Token
The BZRX token is a governance token that allows the bZx community to govern the protocol through staking BZRX token and voting in the bZx DAO. The bZx ecosystem is designed to emphasize community control over the protocol through governance, fee sharing, and voting.
Passive income
BZRX token holders receive a portion of protocol revenue. 50% of fees generated by the protocol are distributed to BZRX stakers. The remaining 50% of fees are allocated to the insurance fund and bZx treasury.
Innovation
bZx protocol is a fully decentralized, trustless protocol enabling users to margin trade long or short with leverage, borrow, and lend. 
What is the bZx Protocol?
bZx protocol provides four primary services to it's users: Leveraged margin trading, borrowing/lending, and staking. 
Trading
Trading is at the core of bZx Protocol. Users can easily open long or short leveraged trading positions at fixed interest borrowing rates. 
Borrowing/Lending
bZx protocol also allows users to borrow funds with collateral, and also lend out funds and earn interest. A unique feature of bZx  protocol is the existence of fixed rates of interest on borrowed funds. Enabling users to remain confident in their cost of borrowing. 
Staking
Users can stake BZRX tokens in order to earn a percentage of platform fees.
Multi Chain
 bZx protocol currently supports three blockchains: Ethereum, Polygon, and Binance Smart Chain. New blockchains will be added regularly following community consensus.  
Insurance Fund
bZx's insurance fund is used to cover any unexpected losses caused by hacks. Additionally, bZx  has over $1m in coverage through Tidal Insurance.  How is bZx Protocol Governed? 
Governance
bZx Protocol is governed by the BZRX token. Holders of the BZRX token may stake their token and participate in voting and governance. 
DAO 
bZx DAO treasury facilitates the DAOs mission to fund critical development, reward ongoing contributors, grow the protocol, express values, and increase longevity. Proposals submitted to the DAO are first discussed in a forum, and then once community consensus is reached the proposals proceed to Snapshot vote, followed by onchain voting. bZx DAO controls one of the largest treasuries in the entire DeFI crypto ecosystem with over 170mm in assets, placing it among the top 10 largest DAO treasuries according to open-orgs.info
bZx What's Next: bZx Protocol is constantly innovating and developing cutting edge features to its users. The following are a few of the upcoming features available for bZx users: 
Permissionless Listings
Decentralized Limit Orders
B. Protocol leveraged positions. 
Where can you buy bZx Protocol?
BZRX tokens can be traded on decentralized exchanges and centralized crypto exchanges. The most popular exchange to buy and trade bZx Protocol is Uniswap V2 (Ethereum), where the most active trading pair BZRX/WETH has a trading volume of $296.76 in the last 24 hours.
What is the daily trading volume of bZx Protocol (BZRX)?
The trading volume of bZx Protocol (BZRX) is $296.87 in the last 24 hours, representing a -86.50% decrease from one day ago and signalling a recent fall in market activity.
What is the all-time high for bZx Protocol (BZRX)?
The highest price paid for bZx Protocol (BZRX) is $1.64, which was recorded on Aug 31, 2020 (almost 3 years). Comparatively, the current price is -98.20% lower than the all-time high price.
What is the all-time low for bZx Protocol (BZRX)?
The lowest price paid for bZx Protocol (BZRX) is $0.009939487834, which was recorded on Jun 30, 2023 (22 days). Comparatively, the current price is 198.50% higher than the all-time low price.
What is the market cap of bZx Protocol (BZRX)?
Market capitalization of bZx Protocol (BZRX) is $19,160,840 and is ranked #692 on CoinGecko today. Market cap is measured by multiplying token price with the circulating supply of BZRX tokens (650 Million tokens are tradable on the market today).
What is the fully diluted valuation of bZx Protocol (BZRX)?
The fully diluted valuation (FDV) of bZx Protocol (BZRX) is $30,559,751. This is a statistical representation of the maximum market cap, assuming the maximum number of 1 Billion BZRX tokens are in circulation today. Depending on how the emission schedule of BZRX tokens are designed, it might take multiple years before FDV is realized.
How does the price performance of bZx Protocol compare against its peers?
With a price decline of -21.50% in the last 7 days, bZx Protocol (BZRX) is underperforming the global cryptocurrency market which is down -0.70%, while underperforming when compared to similar Ethereum Ecosystem cryptocurrencies which are up 12.70%.
What is the market sentiment of bZx Protocol today?
The community is bearish as more than 100% of users are feeling bad about bZx Protocol (BZRX) today.
How to add bZx Protocol (BZRX) to MetaMask?
Adding bZx Protocol (BZRX) to MetaMask allows you to view your token holdings, trade on decentralized exchanges, and more. To add them, you'll need to import BZRX as a token. You can copy BZRX's contract address (0x56d811088235f11c8920698a204a5010a788f4b3) and import it manually, or if you've installed MetaMask's chrome extension, add BZRX to MetaMask with one click on CoinGecko.

Add BZRX to MetaMask.
People Also Watch Coins