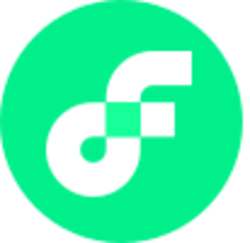 1.6%
$0.470107
24h Low/High
$0.457377/$0.473244
Flow (FLOW) price has declined today.
The price of Flow (FLOW) is $0.625609 today with a 24-hour trading volume of $20,981,368.21. This represents a -4.30% price decline in the last 24 hours and a -1.70% price decline in the past 7 days. With a circulating supply of 1 Billion FLOW, Flow is valued at a market cap of $648,332,848.
What is Flow?


‍Flow is a fast, decentralized, and developer-friendly blockchain, designed as the foundation for a new generation of games, apps, and the digital assets that power them. It is based on a unique, multi-role architecture, and designed to scale without sharding, allowing for massive improvements in speed and throughput while preserving a developer-friendly, ACID-compliant environment.

Flow empowers developers to build thriving crypto- and crypto-enabled businesses. Applications on Flow can keep consumers in control of their own data; create new kinds of digital assets tradable on open markets accessible from anywhere in the world; and build open economies owned by the users that help make them valuable. 
What Makes Flow Unique?
Smart contracts on Flow can be assembled like Lego blocks to power apps serving billions of people, from basketball fans to businesses with mission-critical requirements. 
‍
There are four pillars that make Flow unique among existing blockchains:
Multi-role architecture: Flow's design is unique, allowing the network to scale to serve billions of users without sharding or reducing decentralization of consensus.
Resource-oriented programming: smart contracts on Flow are written in Cadence, an easier and safer programming language for crypto assets and apps.
Developer ergonomics: from upgradeable smart contracts and built-in logging support to the Flow Emulator, this network is designed for results.
Consumer onboarding: Flow was designed for mainstream consumers, with payment onramps catalyzing a safe and low-friction path from fiat to crypto.
While the team originally started building Flow for their own use-cases, it has quickly become far bigger than them.
What apps are running on Flow?
Flow has a vibrant developer community. More details can be found here: https://www.flowverse.co/
What Can FLOW be Used For?
FLOW is the native currency for apps, games, and smart contracts built on top of the Flow blockchain, and thus is the currency guaranteed to be available for developers and users to transact with on the network. Developers can easily build FLOW directly into their apps for peer-to-peer payments, charging for services, or enabling consumers to earn rewards for the value they create. FLOW can also be held, transferred, or transacted by users peer-to-peer.
‍
Token holders can earn rewards by staking their FLOW as a security deposit and working to secure the network through running validator nodes – or delegating their stake to professional operators to run validator nodes on their behalf. Validator nodes receive staking rewards and transaction fees in exchange for providing the security, computation, and storage services the network needs.  
‍
Small amounts of FLOW token are also required for every activity on the network – from new user accounts to storage for assets and smart contracts. As the network matures, FLOW token holders will be able to use their FLOW in an evolving number of ways:
Payment for computation and validation services (i.e., transaction fees)
Medium of exchange
Deposit for data storage
Collateral for secondary tokens
Participation in governance
FLOW's current supply
Read this detailed guide to learn about Flow blockchain and FLOW token.
Where can you buy Flow?
FLOW tokens can be traded on centralized crypto exchanges. The most popular exchange to buy and trade Flow is Binance, where the most active trading pair FLOW/USDT has a trading volume of $7,077,396.63 in the last 24 hours. Other popular options include DigiFinex and Kraken.
What is the daily trading volume of Flow (FLOW)?
The trading volume of Flow (FLOW) is $20,986,431.75 in the last 24 hours, representing a -51.70% decrease from one day ago and signalling a recent fall in market activity.
What is the all-time high for Flow (FLOW)?
The highest price paid for Flow (FLOW) is $42.40, which was recorded on Apr 05, 2021 (over 2 years). Comparatively, the current price is -98.50% lower than the all-time high price.
What is the all-time low for Flow (FLOW)?
The lowest price paid for Flow (FLOW) is $0.441327, which was recorded on Jun 15, 2023 (about 1 month). Comparatively, the current price is 41.90% higher than the all-time low price.
What is the market cap of Flow (FLOW)?
Market capitalization of Flow (FLOW) is $648,332,848 and is ranked #69 on CoinGecko today. Market cap is measured by multiplying token price with the circulating supply of FLOW tokens (1 Billion tokens are tradable on the market today).
What is the fully diluted valuation of Flow (FLOW)?
The fully diluted valuation (FDV) of Flow (FLOW) is $903,431,758. This is a statistical representation of the maximum market cap, assuming the maximum number of 1.4 Billion FLOW tokens are in circulation today. Depending on how the emission schedule of FLOW tokens are designed, it might take multiple years before FDV is realized.
How does the price performance of Flow compare against its peers?
With a price decline of -1.70% in the last 7 days, Flow (FLOW) is underperforming the global cryptocurrency market which is down -1.00%, while outperforming when compared to similar Layer 1 (L1) cryptocurrencies which are down -5.30%.
What is the market sentiment of Flow today?
The community is bullish as more than 60% of users are feeling good about Flow (FLOW) today.
Official Links
flow.com
People Also Watch Coins