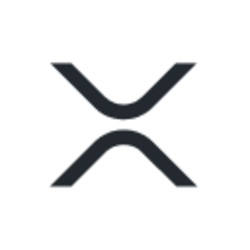 0.7%
$0.500359
24h Low/High
$0.4959/$0.506841
What is Ripple?
Ripple is a privately-held fintech company that provides a global payment solution via its patented payment network called Ripple Network (also known as RippleNet). RippleNet is a payment network that is built on top of Ripple's consensus ledger, called XRP Ledger (also known as XRPL). Ripple funded the development of the open-source XRP Ledger.
Unlike most cryptocurrencies out there that cater to peer-to-peer needs, Ripple was made to connect banks, payment providers and digital asset exchanges, enabling real-time settlement expeditions and lower transaction fees.
What is the XRP Ledger?
XRP Ledger (XRPL) is the open-source distributed ledger that is created by Ripple. The native cryptocurrency of the XRP Ledger is XRP.
Compared to Bitcoin (BTC) which uses a distributed blockchain whose transactions are processed and secured by proof-of-work mining, XRP transactions are processed by a network of trusted validators on the XRP Ledger.
Ripple transactions are publicly recorded on its open-source distributed consensus ledger which has a similar data structure to a blockchain where the successive data block includes the hash of the previous block. However, its consensus mechanism is different from Bitcoin or Ethereum. It does not rely on Proof of Work (PoW) and therefore there is no mining involved with XRP.
XRP instead relies on a consensus algorithm known as the Ripple Protocol Consensus Algorithm. The XRPL's integrity is maintained by a group of trusted nodes. All transactions must be agreed by a supermajority of these trusted nodes for it to achieve consensus and be included in the XRP Ledger.
How does it reach a consensus if there is no mining?
XRPL uses a different set of rules called the Ripple Consensus Protocol Algorithm (RCPA). The RCPA defines how XRPL is managed by a network of independent Ripple validator nodes. Any Ripple transaction needs to be verified by at least 80% of the nodes on the network.
Anyone can become a validator. However, Ripple maintains a given set of validators that can be trusted. This trusted list of nodes is called the Unique Node List (UNL).
If Alice wants to send 1,000 Japanese Yen to her cousin Bob in India, Alice could send it to the participating financial institutions. The JPY will be converted to XRP and will be validated by the servers in the network. Bob could withdraw the money in Indian Rupee once validated. The remittance can be done within seconds.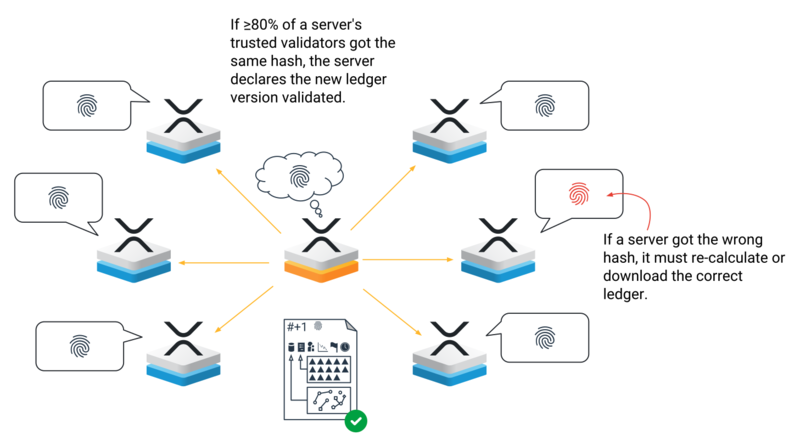 What is the difference between XRP, XRP Ledger, Ripple, and Ripple Network?
XRP is the native token and the ticker symbol of the XRP Ledger

XRP Ledger is the distributed consensus ledger

Ripple (formerly known as Ripple Labs) is the company behind Ripple Network

Ripple Network is a global network payment built on top of the XRP Ledger
Who created Ripple?
Ripple was first started in 2004 by Ryan Fugger, who developed the first version of Ripple, called RipplePay. n 2012, Fugger handed it to Jed McCaleb and Chris Larsen, where they co-founded OpenCoin. In 2013, OpenCoin then rebranded to Ripple Labs Incorporated. In 2016, Ripple Labs rebranded to Ripple. Chris is currently the Executive Chairman of Ripple.
Jed McCaleb was previously the founder of Mt. Gox, the first Bitcoin exchange. He had a falling out with the Ripple team and forked the Ripple codebase to start Stellar. He is currently the CTO of Stellar. Brad Garlinghouse is currently the CEO of Ripple.
What is the purpose of Ripple?
a. Mediator. There are many currencies that can't be converted directly to each other. For example, if you want to convert currency A to currency B, you will need to do a double conversion: Currency A to USD and USD to Currency B. In this case, USD is the mediator that acts as a global bridge that connects different fiat currencies from the originators to the beneficiaries. XRP holds the same role but it is much cheaper than USD. The cost of a transaction on the Ripple protocol is about 0.00001 XRP and currently, 1 XRP price is at ~$0.15, which would cost you next to nothing.
b. Fast remittance. Compared with the traditional remittance market, it can take up to 48 hours to transfer your money internationally. However, the average transaction time using XRP is 4 seconds.
Can Ripple create more XRP?
No. XRP has been pre-mined with a supply cap of 100 billion tokens.
Is Ripple different from Bitcoin?
The total supply of XRP is capped at 100 billion while the total supply of Bitcoin is capped at 21 million.

XRP's average transaction speed is 4 seconds while Bitcoin's transaction speed is 10 minutes.

XRP Ledger could handle 1,500 transactions per second, which is 600 times faster than Bitcoin. Bitcoin can only handle an average of around 2.5 transactions per second.

While XRP outperforms Bitcoin in terms of transactions per second, it has a different underlying consensus mechanism (trusted validators on XRP Ledger vs. distributed miners on Bitcoin) and therefore does not offer the same security that Bitcoin offers.

XRP's transaction fee is 0.00001 XRP (roughly $0.000001), while Bitcoin's transaction fee is about $0.50-$1.00 per transaction.
FAQ
Where can you buy XRP?
XRP tokens can be traded on centralized crypto exchanges. The most popular exchange to buy and trade XRP is Upbit. Other popular options include WhiteBIT and Binance.
What is the all-time high for XRP (XRP)?
The highest price paid for XRP (XRP) is $3.40, which was recorded on Jan 07, 2018 (over 5 years). Comparatively, the current price is -77.20% lower than the all-time high price.
What is the all-time low for XRP (XRP)?
The lowest price paid for XRP (XRP) is $0.002686206662, which was recorded on May 22, 2014 (about 9 years). Comparatively, the current price is 28,794.70% higher than the all-time low price.
What is the market cap of XRP (XRP)?
Market capitalization of XRP (XRP) is $40,788,392,399 and is ranked #4 on Bitsday today. Market cap is measured by multiplying token price with the circulating supply of XRP tokens (53 Billion tokens are tradable on the market today).
What is the fully diluted valuation of XRP (XRP)?
The fully diluted valuation (FDV) of XRP (XRP) is $77,626,981,226. This is a statistical representation of the maximum market cap, assuming the maximum number of 100 Billion XRP tokens are in circulation today. Depending on how the emission schedule of XRP tokens are designed, it might take multiple years before FDV is realized.
What is the market sentiment of XRP today?
The community is bullish as more than 86% of users are feeling good about XRP (XRP) today.
Official Links
ripple.com
People Also Watch Coins