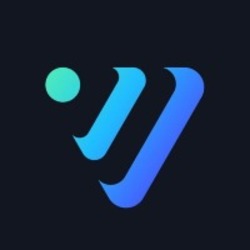 2.56%
$4.61
Venus (XVS) price has increased today.
The price of Venus (XVS) is $4.45 today with a 24-hour trading volume of $8,418,266.09. This represents a 1.00% price increase in the last 24 hours and a -7.20% price decline in the past 7 days. With a circulating supply of 15 Million XVS, Venus is valued at a market cap of $67,747,924.
What is XVS?
XVS is the governance token for Venus Protocol. 
How to obtain XVS?
You can purchase XVS from Pancakeswap and Binance. You can find XVS trading on various centralized and decentralized cryptocurrency exchanges.
What is Venus Protocol?
Venus Protocol is a money market and stablecoin protocol that operates on Binance Smart Chain. The protocol is forked from Compound and MarkerDAO.
Binance originally incubated Venus Protocol. After Binance acquired Swipe, Swipe took over the work of developing Venus Protocol.
Token Economics
30 million XVS have been minted at the genesis and will become accessible over the course of 4 years. The initial four-year allocation is as follows:
- 20% to Binance Launchpool participants staking BNB, BUSD, and SXP.
- 1% to Binance Smart Chain ecosystem grants.
- 79% to Venus liquidity providers over a period of 4 years.
How to use Venus Protocol?
Similar to how lending/borrowing protocols work, users can deposit assets into the Venus protocol and receive vTokens that accrue returns based on the variable interest rates. In the meantime, borrowers will have to pay the variable interest rates for the funds they borrow. The interest rates are calculated algorithmically by supply and demand. Only overcollateralized loans are supported now. Supported assets include ETH, USDC, XRP, FIL, and BCH.
What is VAI?
By posting collaterals in Venus, users can mint VAI - an overcollateralized stablecoin pegged to USD. 
What is the Collateral Factor?
The collateral factor determines how much a user can borrow based on the collateral posted. Using Swipe as an example, it has a collateral factor of 60%, which means depositing $1,000 worth of SXP allows the users to borrow at most $600 worth of assets. 
What is the Reserve Factor?
The Reserve Factor refers to how much of the interest rate earned goes to the Reserve Pool. The Reserve Pool is created to protect lenders against borrower default and liquidation malfunction. Using the same example as above, SXP has a reserve factor of 20%. 20% of the interest return earned from the SXP borrowings will be directed to the protocol's reserve and act as an insurance fund.
How to use Binance Smart Chain?
To access Binance Smart Chain, users can access it through Metamask or Binance Chain Wallet. Users will have to customize their Metamask by key in the following details after choosing a custom RPC from the network's option.
Binance operates two different chains:
Binance Chain - BEP 2

Binance Smart Chain (BSC) - BEP 20
Binance DEX is the primary decentralized app operating on Binance Chain. Most other projects are building on the Binance Smart Chain. The easiest way to convert any assets to its BEP 20 representation is through the Binance exchange. 
For example, after depositing Bitcoin to Binance Exchange, users can choose to withdraw it in the forms of ERC 20 (ETH), BEP 2 (Binance Chain), BEP 20 (BSC), and BTC's native chain. Choose BEP 20 if you would like to have the asset interact with Venus. 
An alternative is through Binance Bridge, where users can swap the assets cross-chain from any L1 chain to BSC. 
Users will need to have BNB to pay for any transaction fee on Binance Smart Chain, similar to how users will need ETH to pay for transaction fees on Ethereum.
Users can also access the earning section of Venus through the Swipe Wallet app under the DeFi section. 
What is the Venus Reward Token (VRT)?
Venus Reward Token (VRT) is a new token launched by the Venus team as an additional mining distribution to lenders and borrowers of the protocol. It was airdropped to the protocol users sometime around 20th May 2021 at an amount of 1000 VRT to 1 XVS. 
Where can you buy Venus?
XVS tokens can be traded on centralized crypto exchanges. The most popular exchange to buy and trade Venus is Binance, where the most active trading pair XVS/USDT has a trading volume of $3,621,641.41 in the last 24 hours. Other popular options include DigiFinex and MEXC.
What is the daily trading volume of Venus (XVS)?
The trading volume of Venus (XVS) is $8,419,922.51 in the last 24 hours, representing a 42.70% increase from one day ago and signalling a recent rise in market activity.
What is the all-time high for Venus (XVS)?
The highest price paid for Venus (XVS) is $146.82, which was recorded on May 10, 2021 (about 2 years). Comparatively, the current price is -97.00% lower than the all-time high price.
What is the all-time low for Venus (XVS)?
The lowest price paid for Venus (XVS) is $1.65, which was recorded on Oct 06, 2020 (almost 3 years). Comparatively, the current price is 170.50% higher than the all-time low price.
What is the market cap of Venus (XVS)?
Market capitalization of Venus (XVS) is $67,747,924 and is ranked #348 on CoinGecko today. Market cap is measured by multiplying token price with the circulating supply of XVS tokens (15 Million tokens are tradable on the market today).
What is the fully diluted valuation of Venus (XVS)?
The fully diluted valuation (FDV) of Venus (XVS) is $133,924,163. This is a statistical representation of the maximum market cap, assuming the maximum number of 30 Million XVS tokens are in circulation today. Depending on how the emission schedule of XVS tokens are designed, it might take multiple years before FDV is realized.
How does the price performance of Venus compare against its peers?
With a price decline of -7.20% in the last 7 days, Venus (XVS) is underperforming the global cryptocurrency market which is down -0.50%, while underperforming when compared to similar BNB Chain Ecosystem cryptocurrencies which are up 1.00%.
What is the market sentiment of Venus today?
The community is bullish as more than 100% of users are feeling good about Venus (XVS) today.
How to add Venus (XVS) to MetaMask?
Adding Venus (XVS) to MetaMask allows you to view your token holdings, trade on decentralized exchanges, and more. To add them, you'll need to import XVS as a token. You can copy XVS's contract address (0xcf6bb5389c92bdda8a3747ddb454cb7a64626c63) and import it manually, or if you've installed MetaMask's chrome extension, add XVS to MetaMask with one click on CoinGecko.

Add XVS to MetaMask.
People Also Watch Coins