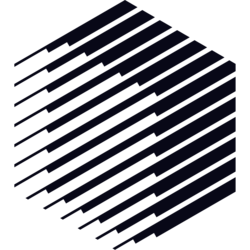 0.3%
$0.04807361
24h Low/High
$0.04750772/$0.04862268
REN (REN) price has increased today.
The price of REN (REN) is $0.066982213077 today with a 24-hour trading volume of $7,114,178.70. This represents a 0.40% price increase in the last 24 hours and a 7.00% price increase in the past 7 days. With a circulating supply of 1 Billion REN, REN is valued at a market cap of $66,979,780.
What is the Ren Protocol?
Ren Protocol is a permissionless and trustless protocol that allows users to transfer tokens across different blockchains. Ren's core product, RenVM is focused on building an interoperability solution for Decentralized Finance (DeFi).

It was formerly known as Republic Protocol and originally wanted to be a "dark pool'' decentralized exchange project. A "dark pool" is considered to be an exchange in which financial assets are first matched and then traded on an order book that is private. 
REN tokens were originally used to pay for transactional fees and used as a bond by those running the Darknodes. The protocol rebranded itself in 2019 and focused on being a DeFi interoperability solution. Ever since then, REN is mainly used as a bond to operate the Darknodes. Darknodes function similarly to a validator node on a proof of stake blockchain.   
What problems does RenVM solve?
One of the major benefits that RenVM offers to the Ethereum network and DeFi sector is liquidity. Currently, there are plenty of bitcoin sitting around in users' wallets and not earning any returns. With RenVM, there is a value exchange bridge for users to convert their bitcoin into an ERC-20 token equivalent. 
This ERC-20 token representing bitcoin is known as renBTC and can then be used on a wide selection of DeFi applications on Ethereum which includes features like lending, borrowing, trading and more. 
How does RenVM work?
The Ren network is built around the Ren virtual machine, RenVM. The RenVM is a network of computers called Darknodes, which behaves as facilitators to help complete the transaction generated by users. More specifically, Darknodes contribute their network bandwidth, computational power, and storage capacity to power the RenVM.
To qualify and operate as a Darknode, one needs to stake 100,000 REN as collateral. Darknode entities earn a portion of the transaction fees collected during the swap. The fees are paid in the form of cryptocurrency that is being traded. 
For example, it will cost users a fee to swap bitcoin to renBTC and the Darknode facilitator will be entitled to a portion of the fees. The fees involved in the transaction are paid in the form of bitcoin.
How to swap bitcoin to renBTC on Ethereum?
Visit RenBridge to start minting renBTC

Under the "Select asset" tab, select BTC. Currently, Ren protocol only supports Bitcoin, Zcash and Bitcoin Cash

Insert your Ethereum wallet address in the "Destination wallet" tab

Review details and confirm transaction

Send your bitcoin to the wallet address given

After 6 blocks confirmation, your bitcoin will be converted to renBTC and it will be automatically transferred to your Ethereum wallet address.
What are the differences between renBTC and WBTC?
With the Ren protocol, users are not required to go through a KYC process to swap bitcoin for renBTC. On the other hand, BitGo, the centralized custodian provider behind Wrapped Bitcoin (WBTC) requires users who want to wrap their bitcoin into WBTC to undergo a KYC process. 
BitGo holds the private keys to the bitcoin wallets and that automatically makes them a central point of failure. Conversely for REN, bitcoin is kept in a decentralized network of Darknodes in the Ren protocol and that helps mitigate the risk of being a central point of failure.
Users have to completely trust BitGo to safely store their bitcoin and honor the users' redemption requests. In comparison to the Ren protocol, users do not have to worry about that because there is no authority to stop users from minting or redeeming their bitcoin. 
How to get REN?
Users can purchase REN from centralized and decentralized exchanges such as Uniswap, Coinbase and OKEx. 
Where can I learn more about Ren protocol and REN?
To learn more about Ren protocol and REN, you may refer to Ren protocol's website or its blog.
Where can you buy REN?
REN tokens can be traded on centralized crypto exchanges. The most popular exchange to buy and trade REN is Tidex, where the most active trading pair REN/USDT has a trading volume of $59,967.62 in the last 24 hours. Other popular options include Bitget and Coinsbit.
What is the daily trading volume of REN (REN)?
The trading volume of REN (REN) is $7,114,178.70 in the last 24 hours, representing a -22.30% decrease from one day ago and signalling a recent fall in market activity.
What is the all-time high for REN (REN)?
The highest price paid for REN (REN) is $1.80, which was recorded on Feb 20, 2021 (over 2 years). Comparatively, the current price is -96.30% lower than the all-time high price.
What is the all-time low for REN (REN)?
The lowest price paid for REN (REN) is $0.015480002696, which was recorded on Feb 25, 2019 (over 4 years). Comparatively, the current price is 332.80% higher than the all-time low price.
What is the market cap of REN (REN)?
Market capitalization of REN (REN) is $66,979,780 and is ranked #351 on CoinGecko today. Market cap is measured by multiplying token price with the circulating supply of REN tokens (1 Billion tokens are tradable on the market today).
What is the fully diluted valuation of REN (REN)?
The fully diluted valuation (FDV) of REN (REN) is $66,979,780. This is a statistical representation of the maximum market cap, assuming the maximum number of 1 Billion REN tokens are in circulation today. Depending on how the emission schedule of REN tokens are designed, it might take multiple years before FDV is realized.
How does the price performance of REN compare against its peers?
With a price increase of 7.00% in the last 7 days, REN (REN) is outperforming the global cryptocurrency market which is down -0.50%, while underperforming when compared to similar Ethereum Ecosystem cryptocurrencies which are up 12.70%.
What is the market sentiment of REN today?
The community is bullish as more than 75% of users are feeling good about REN (REN) today.
How to add REN (REN) to MetaMask?
Adding REN (REN) to MetaMask allows you to view your token holdings, trade on decentralized exchanges, and more. To add them, you'll need to import REN as a token. You can copy REN's contract address (0x408e41876cccdc0f92210600ef50372656052a38) and import it manually, or if you've installed MetaMask's chrome extension, add REN to MetaMask with one click on CoinGecko.

Add REN to MetaMask.
People Also Watch Coins