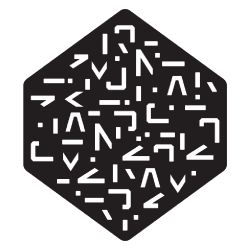 1.54%
$13.24
24h Low/High
$13.16/$13.92
Numeraire (NMR) price has increased today.
The price of Numeraire (NMR) is $12.85 today with a 24-hour trading volume of $2,197,944.25. This represents a 0.00% price increase in the last 24 hours and a -2.60% price decline in the past 7 days. With a circulating supply of 6.3 Million NMR, Numeraire is valued at a market cap of $80,755,632.
What is Numeraire (NMR) ? 
Numeraire (NMR) is an ERC-20 token created by Numerai, a hedge fund company based in San Francisco. NMR is native to the Erasure Protocol, a decentralized prediction staking platform. On this prediction staking platform, NMR is rewarded in weekly tournament payouts for successful predictions while NMR staked is destroyed for unsuccessful predictions. 
How much Numeraire (NMR) is there? 
The maximum supply of NMR is 11 million, and all tokens have already been minted. No new minting will occur. For successful predictions, NMR will be rewarded from the minted NMR stored in Numerai Treasury Wallets. 
This total supply will gradually reduce as a result of token burns on unsuccessful predictions based on the Erasure protocol and the weekly Numerai tournaments. Feel free to explore these numbers in real-time here. 
What is Numerai? 
A hedge fund is basically a pooled investment fund that employs different strategies to earn high returns for investors. Richards Craib, an ex-asset manager in South Africa, started the hedge fund company Numerai after he realized that there were inefficiencies in the operations of a hedge fund. Due to the secretive nature of financial data, financial models created were not advanced. 
Numerai was created as a result of this, where Numerai could distribute protective data in a way without actually revealing the underlying data, and involve thousands of data scientists around the world to come up with unique and more sophisticated models. The models that could generate more accurate price predictions would then facilitate Numerai's investment strategies.
How does Numerai work?
Numerai holds a weekly tournament where scientists are given modified data sets to disguise their relevance to any financial initiatives. Data scientists will then submit their own predictive models to Numerai, and at the same time stake NMR tokens with their submissions. The amount staked illustrates the confidence of the data scientists in their own models, and the minimum amount to stake is 0.01 NMR.
Models are tested out in the real-world markets for a few weeks and the best data scientists will be rewarded with Numeraire (NMR). The payouts are determined based on the amount staked and also the performance of the models.
Numerai combines all the submissions using their "Meta Model Contribution" and evaluates how valuable each submitted predictive model is to run the hedge fund. The Meta Model utilises the combination of different models to generate the best returns. Therefore the best data scientists will be paid according to their originality, uniqueness, and real value added towards the hedge fund, while repetitive or weak models are penalized through the NMR burns set within the protocol.  
When was NMR created? 
Although the hedge fund company Numerai was founded in October 2015, the native token Numeraire (NMR) was announced in February 2017 and launched in June 2017.
This was because the rewards system was initially done using Paypal before being switched to Bitcoin later. There were some challenges operating within the Bitcoin network and due to the reorientation of Numerai's objectives, the Numeraire token was introduced to ease the payout system on the Ethereum blockchain instead and to further incentivise the quality of models submitted. 
What is Erasure?
Erasure was launched in 2019 by Numerai as a broader ecosystem to expand the use cases of Numeraire (NMR). Based on the Ethereum network, Erasure is a protocol that elevates the staking incentives used in Numerai to the wider community to be used for any platform. 
There are 3 use cases on Erasure:
Numerai: the hedge fund that performs investments based on aggregation of thousands of predictive models created by data scientists globally

Erasure Bay: a marketplace to trade information, such as predictions, valuations, and recommendations. Information providers will place a stake as a sign of confidence in their contributions

Numerai Signals: a tournament to crowdsource data on Russell 3000 stock predictions
How to get Numeraire (NMR) ?
Numeraire can be purchased on various centralized exchanges such as Binance, Coinbase Pro, and Bittrex. 
If you prefer to trade on decentralized exchanges, simply head over to Uniswap, Balancer or Bancor Network and search for the Numeraire token to buy them. 
Of course, exchanges are not the only way to get Numeraire tokens. If you happen to be a data scientist wanting a challenge, feel free to test out your skills by participating in the Numerai weekly tournaments and stand a chance to win some Numeraire tokens. However, don't forget that you need to have some Numeraire tokens in hand to stake alongside your model submissions! 
Where can you buy Numeraire?
NMR tokens can be traded on centralized crypto exchanges. The most popular exchange to buy and trade Numeraire is Binance, where the most active trading pair NMR/USDT has a trading volume of $309,863.09 in the last 24 hours. Other popular options include Bitget and Bitvavo.
What is the daily trading volume of Numeraire (NMR)?
The trading volume of Numeraire (NMR) is $2,197,319.55 in the last 24 hours, representing a -15.50% decrease from one day ago and signalling a recent fall in market activity.
What is the all-time high for Numeraire (NMR)?
The highest price paid for Numeraire (NMR) is $93.15, which was recorded on May 16, 2021 (about 2 years). Comparatively, the current price is -86.10% lower than the all-time high price.
What is the all-time low for Numeraire (NMR)?
The lowest price paid for Numeraire (NMR) is $2.06, which was recorded on Nov 27, 2018 (over 4 years). Comparatively, the current price is 528.20% higher than the all-time low price.
What is the market cap of Numeraire (NMR)?
Market capitalization of Numeraire (NMR) is $80,755,632 and is ranked #304 on CoinGecko today. Market cap is measured by multiplying token price with the circulating supply of NMR tokens (6.3 Million tokens are tradable on the market today).
What is the fully diluted valuation of Numeraire (NMR)?
The fully diluted valuation (FDV) of Numeraire (NMR) is $141,511,613. This is a statistical representation of the maximum market cap, assuming the maximum number of 11 Million NMR tokens are in circulation today. Depending on how the emission schedule of NMR tokens are designed, it might take multiple years before FDV is realized.
How does the price performance of Numeraire compare against its peers?
With a price decline of -2.70% in the last 7 days, Numeraire (NMR) is underperforming the global cryptocurrency market which is down -0.60%, while underperforming when compared to similar Ethereum Ecosystem cryptocurrencies which are up 12.70%.
What is the market sentiment of Numeraire today?
The community is bullish as more than 100% of users are feeling good about Numeraire (NMR) today.
How to add Numeraire (NMR) to MetaMask?
Adding Numeraire (NMR) to MetaMask allows you to view your token holdings, trade on decentralized exchanges, and more. To add them, you'll need to import NMR as a token. You can copy NMR's contract address (0x1776e1f26f98b1a5df9cd347953a26dd3cb46671) and import it manually, or if you've installed MetaMask's chrome extension, add NMR to MetaMask with one click on CoinGecko.

Add NMR to MetaMask.
People Also Watch Coins