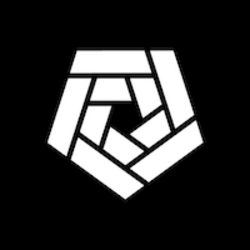 3.34%
$0.448425
24h Low/High
$0.427698/$0.454016
Arkham (ARKM) price has increased today.
The price of Arkham (ARKM) is $0.647565 today with a 24-hour trading volume of $44,703,985.25. This represents a 12.70% price increase in the last 24 hours and a price increase in the past 7 days. With a circulating supply of 150 Million ARKM, Arkham is valued at a market cap of $98,537,081.
Arkham is a blockchain analysis platform that uses artificial intelligence (AI) to deanonymize the blockchain and on-chain data.
The platform's two main components are the Analytics Platform and Intel Exchange. The Analytics Platform covers analytics on various entities, exchanges, funds, whales and tokens. The Intel Exchange allows anyone to buy and sell address labels and other intelligence, either through bounties, auctions or the DATA Program.
Unlike many other platforms that focus on specific blockchains or limited data sources, Arkham aims to provide total coverage of the blockchain by collecting and aggregating data from various chains. This is done leveraging its proprietary AI system, ULTRA. It allows users to analyze and gain insights from a comprehensive view of the crypto ecosystem.
 The Arkham Intel Exchange is a decentralized marketplace where users can buy and sell crypto intelligence using the native currency, ARKM. This unique feature enables individuals and organizations to monetize their intelligence by offering bounties and conducting auctions. The exchange connects buyers and sellers, fostering a vibrant community of on-chain sleuths and ensuring the availability of valuable intelligence for market participants.
Arkham Intelligence was founded by Miguel Morel in 2020. Miguel is a veteran entrepreneur in cryptocurrency markets. Miguel's experience navigating new crypto markets makes him familiar with the intelligence needs of decision makers in government, venture capital, and trading. He is also an investor in a number of technology startups.
Arkham Intelligence has also attracted some of the most prominent investors in the crypto space and beyond. Among them are an undisclosed OpenAI Co-Founder, Palantir Co-Founder Joe Lonsdale (8VC), Tim Draper (Draper Associates), Wintermute, GSR, and Geoff Lewis (Bedrock). The company raised over $10 million in two rounds of equity financing, and was valued at $150 million in its last round.
Where can you buy Arkham?
ARKM tokens can be traded on centralized crypto exchanges. The most popular exchange to buy and trade Arkham is Binance, where the most active trading pair ARKM/USDT has a trading volume of $27,071,621.01 in the last 24 hours. Other popular options include Bitget and Bybit.
What is the daily trading volume of Arkham (ARKM)?
The trading volume of Arkham (ARKM) is $44,703,985.25 in the last 24 hours, representing a 3.60% increase from one day ago and signalling a recent rise in market activity.
What is the all-time high for Arkham (ARKM)?
The highest price paid for Arkham (ARKM) is $0.797613, which was recorded on Jul 18, 2023 (3 days). Comparatively, the current price is -17.60% lower than the all-time high price.
What is the all-time low for Arkham (ARKM)?
The lowest price paid for Arkham (ARKM) is $0.569090, which was recorded on Jul 20, 2023 (1 day). Comparatively, the current price is 15.40% higher than the all-time low price.
What is the market cap of Arkham (ARKM)?
Market capitalization of Arkham (ARKM) is $98,537,081 and is ranked #260 on CoinGecko today. Market cap is measured by multiplying token price with the circulating supply of ARKM tokens (150 Million tokens are tradable on the market today).
What is the fully diluted valuation of Arkham (ARKM)?
The fully diluted valuation (FDV) of Arkham (ARKM) is $656,913,876. This is a statistical representation of the maximum market cap, assuming the maximum number of 1 Billion ARKM tokens are in circulation today. Depending on how the emission schedule of ARKM tokens are designed, it might take multiple years before FDV is realized.
How does the price performance of Arkham compare against its peers?
With a price increase of 0.00% in the last 7 days, Arkham (ARKM) is outperforming the global cryptocurrency market which is down -0.20%, while underperforming when compared to similar Ethereum Ecosystem cryptocurrencies which are up 12.70%.
What is the market sentiment of Arkham today?
The community is bullish as more than 74% of users are feeling good about Arkham (ARKM) today.
How to add Arkham (ARKM) to MetaMask?
Adding Arkham (ARKM) to MetaMask allows you to view your token holdings, trade on decentralized exchanges, and more. To add them, you'll need to import ARKM as a token. You can copy ARKM's contract address (0x6e2a43be0b1d33b726f0ca3b8de60b3482b8b050) and import it manually, or if you've installed MetaMask's chrome extension, add ARKM to MetaMask with one click on CoinGecko.

Add ARKM to MetaMask.
People Also Watch Coins