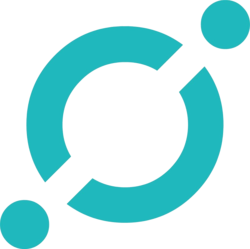 1.14%
$0.17093
24h Low/High
$0.168349/$0.173099
ICON (ICX) price has increased today.
The price of ICON (ICX) is $0.232052 today with a 24-hour trading volume of $3,425,661.02. This represents a 1.10% price increase in the last 24 hours and a -3.20% price decline in the past 7 days. With a circulating supply of 960 Million ICX, ICON is valued at a market cap of $223,094,383.
What is ICON?
ICON is a decentralized layer-one blockchain and smart contract platform focused on connecting unique blockchains and their respective communities. ICON is a delegated proof-of-stake (DPoS) consensus model, and features its own cryptocurrency, ICX. ICON's flagship features is its Blockchain Transmission Protocol (BTP) – a trustless and chain-agnostic interoperability solution that supports generic smart contract calls between blockchains. ICON offers a unique high-performance smart contract execution environment powered by the Java Virtual Machine (JVM) that is ideal for developing minimal-latency cross-chain dApps. The ICON blockchain is governed by validators elected through the network's ICX staking and delegation mechanism. ICON was founded in 2017 by Min Kim, the former chief strategy officer of DAYLI Financial Group, Korea's largest fintech holding company, and the chief operating officer at Tapas Media, a U.S. digital content distribution platform. He is also an alumnus of Haas School of Business at the University of California in Berkeley. Min Kim incubated ICONLOOP, ICON's technical partner.
What Makes ICON Unique?
BTP, ICON Bridge, Java SCORE, and the CPS are four features that make ICON unique. Let's dive into each of these topics to learn more.
BTP and ICON Bridge – Interoperability on ICON ICON's Blockchain Transmission Protocol (BTP) is a decentralized and trustless interoperability solution that utilizes light clients. BTP does not rely on third-party custodians or bridge operators to secure funds and relay messages. Instead, it relies on on-chain contracts on connected blockchains to maintain block state, and community-operated relays to pass messages between blockchains. Unlike interoperability solutions that rely on relays to verify and pass messages, BTP relays only pass messages. Thus, relays do not factor into BTP's security model, and only contribute to network liveness and reliability. With this design, BTP is able to maintain a fully trustless environment that doesn't rely on third party oracles or custodians. BTP also supports generic smart contract calls, which allows a smart contract on a source blockchain to call any smart contract on a destination blockchain. ICON Bridge shares a similar architecture to BTP, with the major difference being its message verification and relay layer. Since BTP uses on-chain light clients for message verification, integrating new blockchains into the BTP ecosystem may require a hard fork to add support for specific hashing algorithms. Thus, deployment of BTP is reliant upon hard fork schedules of individual blockchains. To address this inefficiency, ICON Bridge replaces BTP's on-chain light client message verification with a trusted bridge operator – a design that is similar to existing traditional bridging solutions. ICON Bridge, while not as decentralized as BTP, allows for blockchain integrations at a more rapid pace because it doesn't require blockchains to hard fork. ICON Bridge allows users to take advantage of cross-chain experiences while BTP support is formalized.
Java SCORE Unlike Ethereum and EVM-based blockchains that use the Solidity programming language for smart contract development, smart contracts on ICON are written in Java and executed within Goloop's Java Virtual Machine (JVM) environment. While Java is not a common programming language for smart contract development, it was specifically chosen by ICON for its popularity in enterprise environments.
Contribution Proposal System (CPS) The [Contribution Proposal System (CPS)](https://icon.community/learn/cps/) is a decentralized grant program operated by a subset of ICON validators. To apply to the CPS, an applicant must prepare a proposal and submit it with an on-chain transaction during the application period (there is no need to go through additional KYC procedures). After a proposal is submitted, it needs to be sponsored by an ICON validator who must commit an ICX bond equivalent to 10% of the requested funding amount. Once a proposal has been sponsored, it is moved to the voting queue for validators. During the voting period, ICON validators review and vote on proposals and progress reports. Approvals require a 67% consensus among validators – this ensures a decentralized and transparent experience for applicants and grantseekers. If a new proposal is approved, the applicant must submit a progress report during the next application period to receive funding. For approved progress reports, funding is automatically distributed at the end of the voting period. The CPS is funded by a percentage of the network's monthly ICX issuance (currently 10%). Every month, 300,000 ICX is automatically converted to the bnUSD stablecoin and made available to teams looking to contribute to ICON. This means the CPS is self-sustainable and not reliant on capital injection by external investors. Furthermore, by managing grant distributions in bnUSD, the Contribution Proposal System is able to offer builders a predictable stream of income that is unaffected by market volatility.
What is ICX?
ICX is the native cryptocurrency of the ICON blockchain, and has a variety of use cases including governance, transaction fees, and DeFi collateral.
Governance Since ICON is a DPoS blockchain, you can stake and delegate your ICX to a validator in exchange for a "staking reward" which typically ranges between 6-8% per year. 
Transaction Fees ICX can be used for sending or receiving payments on the blockchain and pays for ICON transaction fees as well. ICX is utilized throughout ICON's suite of DeFi protocols, including Balanced, OMM, Optimus, and others, while also serving as the gas token for enterprise products like Zzeung and broof.
Where can you buy ICON?
ICX tokens can be traded on centralized crypto exchanges. The most popular exchange to buy and trade ICON is Binance, where the most active trading pair ICX/USDT has a trading volume of $854,714.06 in the last 24 hours. Other popular options include Upbit and WhiteBIT.
What is the daily trading volume of ICON (ICX)?
The trading volume of ICON (ICX) is $3,489,712.84 in the last 24 hours, representing a -31.40% decrease from one day ago and signalling a recent fall in market activity.
What is the all-time high for ICON (ICX)?
The highest price paid for ICON (ICX) is $13.16, which was recorded on Jan 09, 2018 (over 5 years). Comparatively, the current price is -98.20% lower than the all-time high price.
What is the all-time low for ICON (ICX)?
The lowest price paid for ICON (ICX) is $0.107465, which was recorded on Jan 03, 2020 (over 3 years). Comparatively, the current price is 115.40% higher than the all-time low price.
What is the market cap of ICON (ICX)?
Market capitalization of ICON (ICX) is $223,094,383 and is ranked #155 on CoinGecko today. Market cap is measured by multiplying token price with the circulating supply of ICX tokens (960 Million tokens are tradable on the market today).
What is the fully diluted valuation of ICON (ICX)?
The fully diluted valuation (FDV) of ICON (ICX) is $225,776,438. This is a statistical representation of the maximum market cap, assuming the maximum number of 970 Million ICX tokens are in circulation today. Depending on how the emission schedule of ICX tokens are designed, it might take multiple years before FDV is realized.
How does the price performance of ICON compare against its peers?
With a price decline of -3.20% in the last 7 days, ICON (ICX) is underperforming the global cryptocurrency market which is down -0.70%, while outperforming when compared to similar Smart Contract Platform cryptocurrencies which are down -4.90%.
What is the market sentiment of ICON today?
The community is bullish as more than 100% of users are feeling good about ICON (ICX) today.
People Also Watch Coins