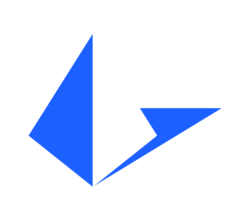 1.76%
$0.175683
24h Low/High
$0.171899/$0.175771
Loopring (LRC) price has declined today.
The price of Loopring (LRC) is $0.225541 today with a 24-hour trading volume of $18,382,487.61. This represents a -2.20% price decline in the last 24 hours and a -6.60% price decline in the past 7 days. With a circulating supply of 1.2 Billion LRC, Loopring is valued at a market cap of $281,521,006.
What is LRC?
LRC is the governance token for Loopring. 
How to obtain LRC?
You can purchase LRC from exchanges such as Uniswap or Binance. You can find LRC trading on various centralized and decentralized cryptocurrency exchanges. 
What is Loopring?
Loopring is a Decentralized Exchange (DEX) built on an Ethereum Layer-2 (L2) solution called zkRollup. It has both Automated Market Maker (AMM)-based and orderbook-based exchanges. 
zkRollup is an Ethereum L2 scaling solution that migrates computations off the blockchain. Loopring protocol only uses the underlying Ethereum blockchain as a data layer and a verification layer. As a result, Loopring's throughput is as high as 2,025 trades per second compared to Ethereum's current throughput of 15 transactions per second. The result is that the cost per trade settlement is as small as $0.00015.
Loopring's performance is sufficient for professional traders and market makers to deploy algorithmic strategies and other automated trading bots. This was not previously possible on any DEX as it was prohibitively slow and expensive. By building on top of Loopring 3.0, orderbook-based DEXs can be commercially viable for the first time. Loopring expects non-custodial exchanges can begin to outcompete and displace many centralized counterparts.
How to use the Loopring DEX?
Loopring DEX is not composable with other L1 dapps and L2 dapps that are not built on zkRollup. As such, users will have to deposit their assets to the L2 chain before trading. If users want to use other Ethereum applications, they will have to withdraw from the L2 chain back to the Ethereum main chain, incurring significant gas fees. Due to these limitations, Loopring DEX has yet to gain significant traction. 
What are the fees incurred from using Loopring DEX?
AMM
There is a 0.25% fee for swaps done on Loopring's L2 AMM, including the gas fee.
0.15% of this fee goes to liquidity providers (LPs) for the relevant pool. These are the people who provide the assets in the pool for users to swap.

0.1% is the L2 transaction fee, paid to the Loopring relayer so the zkRollup can run.
It is from this L2 fee of 0.1% that the protocol fee is paid. So, 0.1% * 20% protocol percentage = 0.02% protocol fee from AMM swaps.
Orderbook
Trading fees on the orderbook follow a maker-taker model.
Taker fees are 0.25% (or lower for VIP tiers). Takers are users who take liquidity from the orderbook (they are filled immediately).

Maker fees are -0.02% (negative 2 bps). Makers are users who add liquidity to the orderbook (their orders rest on the book for some time). Makers earn rebates for their service of providing liquidity, just like LPs earn in the AMM pools. Makers earn 2 bps (0.02%) on all of their filled orders.

On stablecoin vs stablecoin pairs, the taker fee is 0.04%, and the maker fee is still -0.02%.
Protocol fees are once again 20% of the L2 fee (removing the liquidity incentive for makers first). So, protocol percentage = (0.25% - 0.02%) * 20% = 0.046% protocol fee from orderbook trading and 0.004% on stablecoin-stablecoin orderbook trading.
Transfers
There are small fixed fees for L2 transfers for users, currently $0.05. The protocol fee is once again 20% of the relayer's fee, so $0.01.
Summary — the current fees earned by the protocol are 
0.020% on AMM swaps

0.046% on orderbook trades

0.004% on stablecoin-stablecoin trades

$0.01 on transfers
Protocol fees are paid to 3 types of participants: 
a) Liquidity Providers (liquidity mining incentives) - 80% 
b) Insurers - 10%
c) Loopring DAO - 10%
Protocol fees accrued in tokens other than LRC and ETH will be sold for and distributed in LRC or ETH monthly. 
Where can you buy Loopring?
LRC tokens can be traded on centralized crypto exchanges. The most popular exchange to buy and trade Loopring is CoinTR Pro, where the most active trading pair LRC/USDT has a trading volume of $564,147.88 in the last 24 hours. Other popular options include Bitget and BTSE.
What is the daily trading volume of Loopring (LRC)?
The trading volume of Loopring (LRC) is $17,830,157.76 in the last 24 hours, representing a 12.50% increase from one day ago and signalling a recent rise in market activity.
What is the all-time high for Loopring (LRC)?
The highest price paid for Loopring (LRC) is $3.75, which was recorded on Nov 10, 2021 (over 1 year). Comparatively, the current price is -94.00% lower than the all-time high price.
What is the all-time low for Loopring (LRC)?
The lowest price paid for Loopring (LRC) is $0.019638932027, which was recorded on Dec 18, 2019 (over 3 years). Comparatively, the current price is 1,049.70% higher than the all-time low price.
What is the market cap of Loopring (LRC)?
Market capitalization of Loopring (LRC) is $281,374,628 and is ranked #126 on CoinGecko today. Market cap is measured by multiplying token price with the circulating supply of LRC tokens (1.2 Billion tokens are tradable on the market today).
What is the fully diluted valuation of Loopring (LRC)?
The fully diluted valuation (FDV) of Loopring (LRC) is $310,398,061. This is a statistical representation of the maximum market cap, assuming the maximum number of 1.4 Billion LRC tokens are in circulation today. Depending on how the emission schedule of LRC tokens are designed, it might take multiple years before FDV is realized.
How does the price performance of Loopring compare against its peers?
With a price decline of -6.50% in the last 7 days, Loopring (LRC) is underperforming the global cryptocurrency market which is down -0.50%, while underperforming when compared to similar Ethereum Ecosystem cryptocurrencies which are up 12.70%.
What is the market sentiment of Loopring today?
The community is bullish as more than 66% of users are feeling good about Loopring (LRC) today.
How to add Loopring (LRC) to MetaMask?
Adding Loopring (LRC) to MetaMask allows you to view your token holdings, trade on decentralized exchanges, and more. To add them, you'll need to import LRC as a token. You can copy LRC's contract address (0xbbbbca6a901c926f240b89eacb641d8aec7aeafd) and import it manually, or if you've installed MetaMask's chrome extension, add LRC to MetaMask with one click on CoinGecko.

Add LRC to MetaMask.
People Also Watch Coins