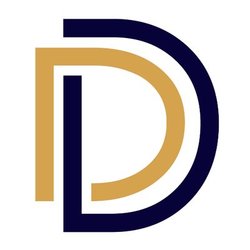 0.86%
$0.03334874
24h Low/High
$0.03286491/$0.03390828
dForce (DF) price has increased today.
The price of dForce (DF) is $0.039518880715 today with a 24-hour trading volume of $646,129.17. This represents a 2.50% price increase in the last 24 hours and a -3.70% price decline in the past 7 days. With a circulating supply of 470 Million DF, dForce is valued at a market cap of $18,636,059.
What is dForce?
dForce (https://dforce.network/) is a multichain decentralized stablecoin protocol powered by an integrated DeFi matrix (assets, lending, trading and bridge). Backed by a number of world class investors (CMBI, Multicoin Capital, Huobi Capital), dForce protocols are deployed on Ethereum, Arbitrum, Optimism, BSC, Polygon, Avalanche, and KAVA. $USX is the first decentralized stablecoin natively integrated with lending protocol, featuring the following attributes: - Decentralized: permissionless, non-custodial, 100% transparency - Stable: 1:1 swap with $USDT, $USDC, $DAI - Scalable: multiple collateral assets ($BTC, $USDC, LSDs, LP tokens, etc) - Capital efficient: powered by protocol owned liquidity to facilitate open market operations - Multichain: Ethereum, BSC, Arbitrum, Optimism, Polygon, Avalanche, KAVA Given dForce is a DAO-driven community project, governance related decisions will be jointly decided by $DF token holders through voting.
What is the dForce token?
The dForce token is the platform's utility token which can be used for several different functions such as:
Governance - Token holders can vote on the direction of the protocol's future by modifying key features or further expanding utility for the platform's native token.

Payment - dForce token can be used to pay for services within the dForce ecosystem such as minting fees and interest payments.

Insurance - In the event of smart contract hacks or bad debts accumulated by the protocol, dForce tokens would be issued as compensation.

Incentives - dForce token also functions as a reward for liquidity mining on the dForce protocol.
How does dForce work?
dForce can be mainly divided into three categories - asset protocols, lending protocols and liquidity protocols.
dTokens represent claims on ERC-20 token deposits onto dForce's Yield Markets which can be transferred to other platforms. The dTokens are interest-bearing since users can receive yield from their token deposits. Finally, GOLDx is a digital token backed by physical gold.
Lending protocols consist of dForce's own lending protocol and their hybrid lending facility. 
The general lending protocol is similar to Aave and Compound's, with support for multiple sources of capital. On the other hand, their hybrid lending facility caters more to specific users with various needs and risk appetites. Both of these lending protocols have not been launched yet.
Their liquidity protocol, dForce trade, sources and aggregates liquidity from other decentralized exchanges to offer the best prices for large trading positions.

Currently, only the asset protocols and dForce trade are live for user interaction.
Key Protocols:
• dForce Lending (https://app.dforce.network/), a decentralized lending protocol featured by global liquidity pool, over-collateralized loan and dynamic interest rates, with enhanced risk model and builtin over-collateralized multicurrency stable debt (expected launch in April 2021). Users can mint stablecoins of different currencies against their crypto collaterals to serves as an effective hedge against foreign exchange risk. More features including Public-Private Pool (PPP), Fix-Term/Fix-Rate Borrowing, Unsecured Loans, and Credit-Line Sharing will be progressively released in future upgrades in second quarter of this year.
• Yield Market (dToken) (https://markets.dforce.network/), the most accessible yield aggregator to farm the most attractive risk-adjusted yield across DeFi protocols. Instant withdrawal supported.
How do I get dForce tokens?
You can obtain dForce tokens by purchasing them from cryptocurrency exchanges such as Binance or Uniswap. 
Where can you buy dForce?
DF tokens can be traded on centralized crypto exchanges. The most popular exchange to buy and trade dForce is Binance, where the most active trading pair DF/USDT has a trading volume of $102,479.15 in the last 24 hours. Other popular options include MEXC and LATOKEN.
What is the daily trading volume of dForce (DF)?
The trading volume of dForce (DF) is $645,787.04 in the last 24 hours, representing a -9.70% decrease from one day ago and signalling a recent fall in market activity.
What is the all-time high for dForce (DF)?
The highest price paid for dForce (DF) is $1.50, which was recorded on Jun 20, 2020 (about 3 years). Comparatively, the current price is -97.40% lower than the all-time high price.
What is the all-time low for dForce (DF)?
The lowest price paid for dForce (DF) is $0.020997210534, which was recorded on May 12, 2022 (about 1 year). Comparatively, the current price is 88.20% higher than the all-time low price.
What is the market cap of dForce (DF)?
Market capitalization of dForce (DF) is $18,650,406 and is ranked #703 on CoinGecko today. Market cap is measured by multiplying token price with the circulating supply of DF tokens (470 Million tokens are tradable on the market today).
What is the fully diluted valuation of dForce (DF)?
The fully diluted valuation (FDV) of dForce (DF) is $39,589,470. This is a statistical representation of the maximum market cap, assuming the maximum number of 1 Billion DF tokens are in circulation today. Depending on how the emission schedule of DF tokens are designed, it might take multiple years before FDV is realized.
How does the price performance of dForce compare against its peers?
With a price decline of -3.60% in the last 7 days, dForce (DF) is underperforming the global cryptocurrency market which is down -0.70%, while underperforming when compared to similar Ethereum Ecosystem cryptocurrencies which are up 12.70%.
What is the market sentiment of dForce today?
The community is bearish as more than 100% of users are feeling bad about dForce (DF) today.
How to add dForce (DF) to MetaMask?
Adding dForce (DF) to MetaMask allows you to view your token holdings, trade on decentralized exchanges, and more. To add them, you'll need to import DF as a token. You can copy DF's contract address (0x431ad2ff6a9c365805ebad47ee021148d6f7dbe0) and import it manually, or if you've installed MetaMask's chrome extension, add DF to MetaMask with one click on CoinGecko.

Add DF to MetaMask.
People Also Watch Coins