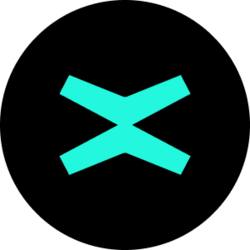 3.53%
$23.66
24h Low/High
$23.58/$24.56
MultiversX (EGLD) price has declined today.
The price of MultiversX (EGLD) is $33.46 today with a 24-hour trading volume of $20,915,496.65. This represents a -5.90% price decline in the last 24 hours and a -8.90% price decline in the past 7 days. With a circulating supply of 26 Million EGLD, MultiversX is valued at a market cap of $859,130,979.
What is MultiversX?
MultiversX (formerly Elrond) is a high-throughput blockchain that aims to power the metaverse frontier. MultiversX set out to create a blockchain that is capable of 1000x throughput than most existing blockchains. This improvement of transaction throughput allows MultiversX to handle even the most aggressive wave of user adoption.
eGold (EGLD) is the native token that powers MultiversX. Its utility comprises all core network functionalities, such as staking, governance, transactions, smart contracts, and validator rewards.
What are MultiversX's Key Features?
Adaptive State Sharding - Real-time splitting and merging of shards as the demand for network capacity changes. At any time, the MultiversX blockchain will juggle between network sharding, transaction sharding and state sharding, making the network capacity highly malleable as user demand requires.

Secure Proof of Stake ("SPoS") consensus mechanism - In line with Sharding, the MultiversX Blockchain elects different validators within each shards in every validation round.

Elrond VM - The Elrond Virtual Machine (EVM) is a dedicated smart contract execution engine built on WASM. Developers can build on The EVM in whichever language they're familiar with to be compiled in WASM.
How to Stake on MultiversX (Elrond)?
Staking on MultiversX can be done either as a:
Validator (running a node + 2,500 eGold stake), or
Delegator, with a minimum of 10 eGold per delegation.
Validator rewards are distributed automatically. Active Delegator rewards are claimable once per day, with no time limit for claims.
You can currently stake eGold in the Elrond Delegation Waiting List. Go to https://wallet.elrond.com and click on the "Delegate" section in the left. An intuitive interface will help you to delegate into the Waiting List, claim Active Delegation rewards and withdraw from Active Delegation.
A weekly 5,000 eGold reward is distributed to the delegators proportionally to the amount staked & time in the queue.
Where can you buy MultiversX?
EGLD tokens can be traded on centralized crypto exchanges. The most popular exchange to buy and trade MultiversX is MEXC, where the most active trading pair EGLD/USDT has a trading volume of $192,206.64 in the last 24 hours. Other popular options include DigiFinex and Binance.
What is the daily trading volume of MultiversX (EGLD)?
The trading volume of MultiversX (EGLD) is $20,906,425.62 in the last 24 hours, representing a 73.90% increase from one day ago and signalling a recent rise in market activity.
What is the all-time high for MultiversX (EGLD)?
The highest price paid for MultiversX (EGLD) is $545.64, which was recorded on Nov 23, 2021 (over 1 year). Comparatively, the current price is -93.90% lower than the all-time high price.
What is the all-time low for MultiversX (EGLD)?
The lowest price paid for MultiversX (EGLD) is $6.51, which was recorded on Oct 07, 2020 (almost 3 years). Comparatively, the current price is 414.60% higher than the all-time low price.
What is the market cap of MultiversX (EGLD)?
Market capitalization of MultiversX (EGLD) is $859,130,979 and is ranked #51 on CoinGecko today. Market cap is measured by multiplying token price with the circulating supply of EGLD tokens (26 Million tokens are tradable on the market today).
What is the fully diluted valuation of MultiversX (EGLD)?
The fully diluted valuation (FDV) of MultiversX (EGLD) is $1,049,060,538. This is a statistical representation of the maximum market cap, assuming the maximum number of 31 Million EGLD tokens are in circulation today. Depending on how the emission schedule of EGLD tokens are designed, it might take multiple years before FDV is realized.
How does the price performance of MultiversX compare against its peers?
With a price decline of -9.00% in the last 7 days, MultiversX (EGLD) is underperforming the global cryptocurrency market which is down -1.00%, while underperforming when compared to similar Layer 1 (L1) cryptocurrencies which are down -5.30%.
What is the market sentiment of MultiversX today?
The community is bullish as more than 74% of users are feeling good about MultiversX (EGLD) today.
People Also Watch Coins