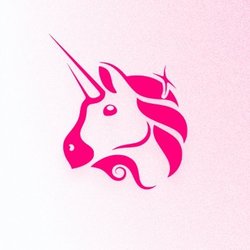 1.52%
$4.61
Market Cap
$3476234974.85
Uniswap (UNI) price has increased today.
The price of Uniswap (UNI) is $6.13 today with a 24-hour trading volume of $170,772,859.33. This represents a 0.30% price increase in the last 24 hours and a 4.10% price increase in the past 7 days. With a circulating supply of 750 Million UNI, Uniswap is valued at a market cap of $4,624,132,112.
What is UNI?
UNI is the governance token for Uniswap. UNI was introduced on 16th September 2020 through a retrospective airdrop to users who have interacted with the protocol either by swapping tokens or by providing liquidity.
The UNI token allows token holders to participate in the governance of the protocol. Key decisions such as usage of the treasury or future upgrades can be decided through a governance vote.
What is Uniswap?
Uniswap is a decentralized exchange (DEX) that makes it easy for users to swap an ERC-20 token for another ERC-20 token without the need of a centralized intermediary. With a DEX, traders do not have to deposit their tokens on an exchange and be exposed to the security risks of a centralized exchange. 
Users just need an Ethereum wallet like Metamask and they can immediately start swapping tokens. Users can then swap tokens directly without the need of an orderbook. This works using an Automated Market Maker (AMM) where Liquidity Providers (LP) deposit tokens into the smart contract and this liquidity then provides a price quote to traders without relying on any professional market makers. Liquidity Providers are compensated with a 0.3% trading fee for providing liquidity on the protocol.
When was Uniswap founded?
The protocol was founded by Hayden Adams in 2018. Hayden was mainly inspired by the technology that was first described by Ethereum co-founder, Vitalik Buterin.
What is an Automated Market Maker (AMM)?
An AMM uses a pricing algorithm to price assets. Uniswap uses the "x*y = k" formula to price its assets. Within the formula, x represents the amount of one token in the liquidity pool, y is the amount of the other asset and k is a fixed constant. In Uniswap, the value of both assets constantly remains at a ratio of 50:50.
Uniswap popularized the AMM model and other crypto protocols started utilizing the AMM due to its innovative and decentralized features. However, one of the biggest setbacks for the AMM model is impermanent loss.
Impermanent loss is the opportunity cost of contributing two crypto assets into a liquidity pool instead of holding the two crypto assets separately outside the liquidity pool. Impermanent loss occurs when the price of one token rises or falls relative to the other. The larger the change, the larger the impermanent loss will be.
How to obtain UNI?
UNI tokens are available for purchase in a few decentralized and centralized exchanges. In the past, one way to obtain free UNI would be through liquidity mining but the incentive ended on 17th November 2020. There are currently no known ways of obtaining free UNI tokens, hence any kind of airdrop promoted online would most likely be a scam.
What is UNI's Price Prediction
Currently, the 0.3% trading fees do not accrue to UNI token holders - all trading fees currently only accrue to Liquidity Providers. With the protocol doing over $1 billion of daily trading volume, experts are speculating that the price of UNI will be based on the potential return made through fees, should at some point governance decide to enable that.
Where can you buy Uniswap?
UNI tokens can be traded on centralized crypto exchanges. The most popular exchange to buy and trade Uniswap is WhiteBIT, where the most active trading pair UNI/USDT has a trading volume of $12,131,668.50 in the last 24 hours. Other popular options include XT.COM and DigiFinex.
What is the daily trading volume of Uniswap (UNI)?
The trading volume of Uniswap (UNI) is $172,134,671.69 in the last 24 hours, representing a 57.10% increase from one day ago and signalling a recent rise in market activity.
What is the all-time high for Uniswap (UNI)?
The highest price paid for Uniswap (UNI) is $44.92, which was recorded on May 03, 2021 (about 2 years). Comparatively, the current price is -86.30% lower than the all-time high price.
What is the all-time low for Uniswap (UNI)?
The lowest price paid for Uniswap (UNI) is $1.03, which was recorded on Sep 17, 2020 (almost 3 years). Comparatively, the current price is 495.50% higher than the all-time low price.
What is the market cap of Uniswap (UNI)?
Market capitalization of Uniswap (UNI) is $4,624,132,112 and is ranked #18 on CoinGecko today. Market cap is measured by multiplying token price with the circulating supply of UNI tokens (750 Million tokens are tradable on the market today).
What is the fully diluted valuation of Uniswap (UNI)?
The fully diluted valuation (FDV) of Uniswap (UNI) is $6,134,699,655. This is a statistical representation of the maximum market cap, assuming the maximum number of 1 Billion UNI tokens are in circulation today. Depending on how the emission schedule of UNI tokens are designed, it might take multiple years before FDV is realized.
How does the price performance of Uniswap compare against its peers?
With a price increase of 4.10% in the last 7 days, Uniswap (UNI) is outperforming the global cryptocurrency market which is down -1.00%, while underperforming when compared to similar Ethereum Ecosystem cryptocurrencies which are up 12.70%.
What is the market sentiment of Uniswap today?
The community is bullish as more than 75% of users are feeling good about Uniswap (UNI) today.
How to add Uniswap (UNI) to MetaMask?
Adding Uniswap (UNI) to MetaMask allows you to view your token holdings, trade on decentralized exchanges, and more. To add them, you'll need to import UNI as a token. You can copy UNI's contract address (0x1f9840a85d5af5bf1d1762f925bdaddc4201f984) and import it manually, or if you've installed MetaMask's chrome extension, add UNI to MetaMask with one click on CoinGecko.

Add UNI to MetaMask.
People Also Watch Coins