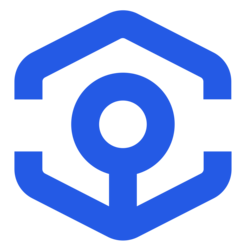 1.01%
$0.02051196
24h Low/High
$0.02012616/$0.02074832
Ankr Network (ANKR) price has increased today.
The price of Ankr Network (ANKR) is $0.025364467334 today with a 24-hour trading volume of $12,661,038.95. This represents a 1.40% price increase in the last 24 hours and a -4.10% price decline in the past 7 days. With a circulating supply of 8.2 Billion ANKR, Ankr Network is valued at a market cap of $207,086,387.
What Is Ankr (ANKR)?
Ankr is a decentralized blockchain infrastructure provider that operates an array of nodes globally distributed across over 50 Proof-of-Stake networks. This infrastructure helps drive the growth of the crypto economy while powering a full suite of multi-chain tools for Web3 users:
Ankr Build
Ankr provides comprehensive blockchain developer solutions, including traditional APIs, a decentralized multi-chain network of public RPC nodes used to access blockchain data and execute code, and tools like Ankr Scan to view on-chain information across blockchains.  
Ankr Earn
Ankr Earn makes staking, liquid staking, and other yield-earning opportunities easy and accessible to any crypto investor. Ankr creates the most scalable and decentralized staking infrastructure solution that aims to solve the capital inefficiency of Proof-of-Stake networks and similar blockchain consensus mechanisms. 
Ankr Learn 
Through Ankr's learning tools, tutorials, and docs, anyone can become a better user or developer of blockchain-based systems. 
Who Are the Founders of Ankr?
Co-founders Chandler Song and Ryan Fang (Forbes 30 Under 30 laureates) founded Ankr in 2017 shortly after graduating from the University of California, Berkeley after being early participants in the Blockchain at Berkeley program. Chandler was working as an engineer at Amazon Web Services at the time where he met Stanley Wu, the third co-founder. Together, they took on a mission to build the most decentralized and scalable Web3 infrastructure possible. 
What Makes Ankr Unique?
Ankr is uniquely positioned as a node infrastructure and decentralized web services provider that allows DApps and blockchains to run and communicate with each other seamlessly while allowing users to earn more with their assets by delegating them easily to validator nodes. This is in contrast to centralized solutions like AWS Blockchain and many others.   
What Is the ANKR Token?
ANKR is the native utility token needed for transactions and payments for many of Ankr's services as well as platform governance. ANKR has capabilities as an ERC-20, BEP-2, and BEP-20 token, and it is also available on the Polygon, Avalanche, and Fantom networks.
The ANKR token will play a core function in enabling institutional and independent node providers to monetize their nodes' excess capacity and allow node consumers to benefit from a pay-as-you-go model, disrupting traditional blockchain API providers forcing users into paid plans requiring oversubscription.
How Is Ankr Secured?
Ankr utilizes auditor nodes in the block validation process on all supported blockchains to ensure that network quality is maintained and that any bad actors or poorly performing nodes are immediately removed from the system.
In order to ensure total security with only good nodes in operation, Ankr employs a reputation-based system that evaluates all node contributions. Ankr also uses performance testing to fairly distribute and balance computational resources based on node workloads as well as Intel SGX memory encryption to maintain the highest levels of security against any potential hardware or software attacks.
When it comes to off-chain data processing, the Native Oracle System, or NOS for short, relays information between on-chain smart contracts and off-chain data. The NOS is extremely secure with strong authentication requirements. The Data Source Security itself is handled through TLS 1.2,1.3 and Perfect Forward Security, or PFS.
Where Can You Buy Ankr (ANKR)?
ANKR can be found on many different crypto exchanges. The top exchanges for buying, selling, and trading Ankr (ANKR) are:
●    Coinbase
●    Binance
●    Crypto.com
●    Upbit
●    Bithumb
●    Houbi Global
●    Digifinex
●    Bittrex, and
●    Uniswap (V2)
These exchanges all have good liquidity for ANKR tokens, leading to low slippage on large block orders.
Where can you buy Ankr Network?
ANKR tokens can be traded on centralized crypto exchanges. The most popular exchange to buy and trade Ankr Network is XT.COM, where the most active trading pair ANKR/USDT has a trading volume of $175,839.42 in the last 24 hours. Other popular options include Upbit and Binance.
What is the daily trading volume of Ankr Network (ANKR)?
The trading volume of Ankr Network (ANKR) is $12,661,038.95 in the last 24 hours, representing a -12.70% decrease from one day ago and signalling a recent fall in market activity.
What is the all-time high for Ankr Network (ANKR)?
The highest price paid for Ankr Network (ANKR) is $0.213513, which was recorded on Apr 16, 2021 (over 2 years). Comparatively, the current price is -88.10% lower than the all-time high price.
What is the all-time low for Ankr Network (ANKR)?
The lowest price paid for Ankr Network (ANKR) is $0.000707282316, which was recorded on Mar 13, 2020 (over 3 years). Comparatively, the current price is 3,486.90% higher than the all-time low price.
What is the market cap of Ankr Network (ANKR)?
Market capitalization of Ankr Network (ANKR) is $207,086,387 and is ranked #164 on CoinGecko today. Market cap is measured by multiplying token price with the circulating supply of ANKR tokens (8.2 Billion tokens are tradable on the market today).
What is the fully diluted valuation of Ankr Network (ANKR)?
The fully diluted valuation (FDV) of Ankr Network (ANKR) is $253,692,196. This is a statistical representation of the maximum market cap, assuming the maximum number of 10 Billion ANKR tokens are in circulation today. Depending on how the emission schedule of ANKR tokens are designed, it might take multiple years before FDV is realized.
How does the price performance of Ankr Network compare against its peers?
With a price decline of -4.10% in the last 7 days, Ankr Network (ANKR) is underperforming the global cryptocurrency market which is down -0.60%, while underperforming when compared to similar Ethereum Ecosystem cryptocurrencies which are up 12.70%.
What is the market sentiment of Ankr Network today?
The community is bullish as more than 83% of users are feeling good about Ankr Network (ANKR) today.
How to add Ankr Network (ANKR) to MetaMask?
Adding Ankr Network (ANKR) to MetaMask allows you to view your token holdings, trade on decentralized exchanges, and more. To add them, you'll need to import ANKR as a token. You can copy ANKR's contract address (0x8290333cef9e6d528dd5618fb97a76f268f3edd4) and import it manually, or if you've installed MetaMask's chrome extension, add ANKR to MetaMask with one click on CoinGecko.

Add ANKR to MetaMask.
People Also Watch Coins