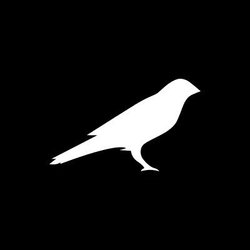 0.27%
$18.73
Kusama (KSM) price has declined today.
The price of Kusama (KSM) is $23.42 today with a 24-hour trading volume of $11,738,720.58. This represents a -0.30% price decline in the last 24 hours and a -8.60% price decline in the past 7 days. With a circulating supply of 9 Million KSM, Kusama is valued at a market cap of $210,411,410.
What is Kusama?
Kusama is a public blockchain network that is running the exact same codebase as Polkadot. It is aimed to be a canary build for the Polkadot network which is an experimental and development environment for new features that will eventually be deployed to Polkadot. Because of the experimental nature of Kusama, the developmental speed is much faster and it has seen significant traction since launched in 2019.
Notable projects that have expressed interest to deploy on the Polkadot network are also treating Kusama as an experimental sister chain. For example, the Acala DeFi network which was planned to be rolled out on Polkadot, will begin deploying the Karura network on Kusama first.
Who created Kusama?
Founders of the project include team members of Polkadot such as Gavin Wood (whom used to found Ethereum with Vitalik Buterin and team), Peter Czaban, and Robert Habermeier. 
What is the Kusama Parachain Slot Auction?
The Kusama network consists of a multi chain architecture. These chains (also called parachains) are interconnected with each other within the network through leasing a slot on the Relay Chain. In order for a chain to obtain a slot, projects will need to bid for it via an auction. The Parachain Slot Auction is conducted in order to allocated slots to the projects that have the most KSM bonded coins.
In order to raise enough KSM to secure a slot, projects may opt for a parachain loan offering to raise KSM from the public. Holders will need to bond and lock their KSM coins with the project that they are interested to support with the hope that the project will secure a slot and go live with the network. As auction participants will be taking risks of locking up their KSM, projects would typically offer some sort of reward incentives, one option would be for them to offer their own native token should the network launches.
For example, Karura is offering 12 KAR tokens for every 1 KSM that is contributed to their loan offering.
Projects should opt to using the Kusama built-in crowdloan module when confucting the loan offering to ensure users funds are protected and remains locked for the purpose of the slot lease.
The Kusama auction guide is a great place to read more about the entire mechanism.
How can I participate in a Kusama parachain auction?
Users can choose to participate in the parachain auction in the form of a crowdloan. This can be done through a centralized exchange or decentralized services. They would also need to hold some KSM coins.
Exchanges such as Kraken, Kucoin, and Okex supports parachain auctions directly within their exchange.
For a decentralized options, users can consider Bounce, Math Wallet, or interacting with the Polkadot.js on the project website directly.
Where can I find all the projects that are participating in the auction and offering a crowdloan?
You may visit the Subscan explorer crowdloan section to follow real time progress of the crowdloan.
Where can you buy Kusama?
KSM tokens can be traded on centralized crypto exchanges. The most popular exchange to buy and trade Kusama is BingX, where the most active trading pair KSM/USDT has a trading volume of $48,135.30 in the last 24 hours. Other popular options include Bitget and WhiteBIT.
What is the daily trading volume of Kusama (KSM)?
The trading volume of Kusama (KSM) is $11,544,640.85 in the last 24 hours, representing a -11.00% decrease from one day ago and signalling a recent fall in market activity.
What is the all-time high for Kusama (KSM)?
The highest price paid for Kusama (KSM) is $621.71, which was recorded on May 18, 2021 (about 2 years). Comparatively, the current price is -96.20% lower than the all-time high price.
What is the all-time low for Kusama (KSM)?
The lowest price paid for Kusama (KSM) is $0.876572, which was recorded on Jan 14, 2020 (over 3 years). Comparatively, the current price is 2,568.10% higher than the all-time low price.
What is the market cap of Kusama (KSM)?
Market capitalization of Kusama (KSM) is $210,411,410 and is ranked #161 on CoinGecko today. Market cap is measured by multiplying token price with the circulating supply of KSM tokens (9 Million tokens are tradable on the market today).
What is the fully diluted valuation of Kusama (KSM)?
The fully diluted valuation (FDV) of Kusama (KSM) is $234,308,588. This is a statistical representation of the maximum market cap, assuming the maximum number of 10 Million KSM tokens are in circulation today. Depending on how the emission schedule of KSM tokens are designed, it might take multiple years before FDV is realized.
How does the price performance of Kusama compare against its peers?
With a price decline of -8.60% in the last 7 days, Kusama (KSM) is underperforming the global cryptocurrency market which is down -0.70%, while underperforming when compared to similar Polkadot Ecosystem cryptocurrencies which are up 16.60%.
What is the market sentiment of Kusama today?
The community is bullish as more than 83% of users are feeling good about Kusama (KSM) today.
People Also Watch Coins